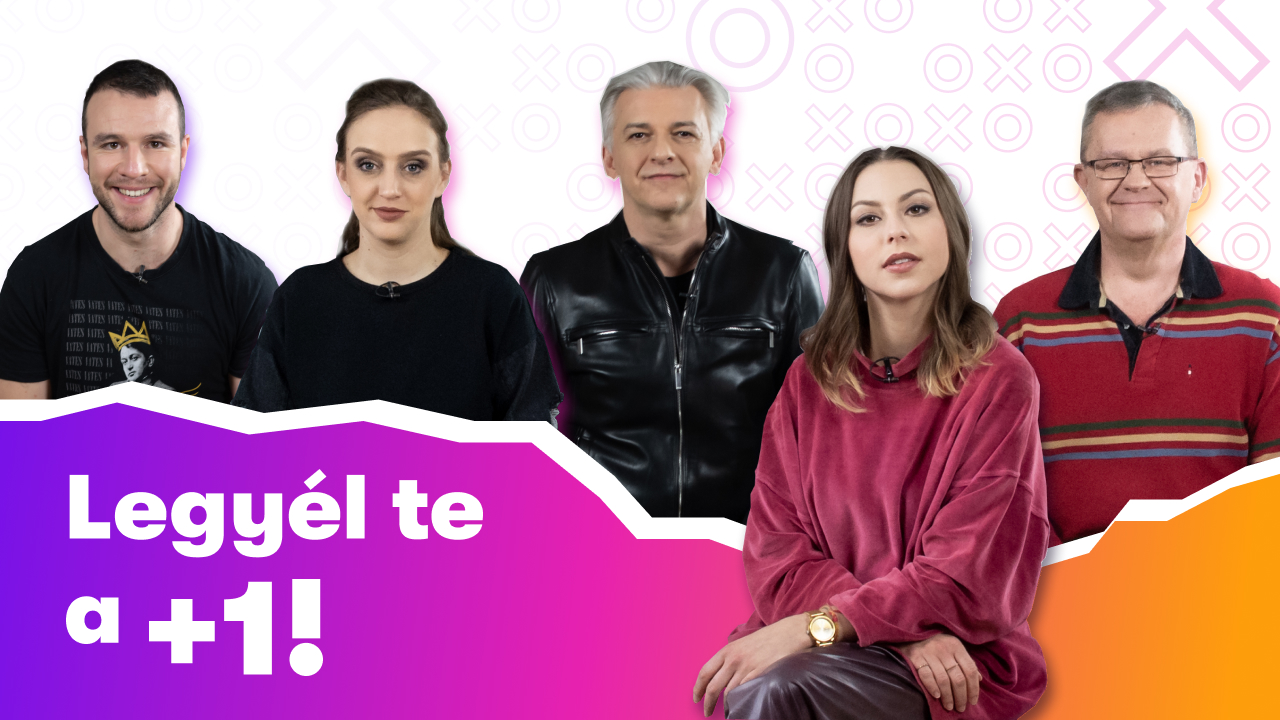 More than a thousand people took part in the Be the +1! campaign of Budapest Pride and aHang initiated to get more young people to vote in the elections.
Around 20% of the 18-30-year-old generation don't vote, so our aim was to increase the voter turnout among them. Our research before launching the campaign proved that young people are well-informed and interested in public affairs, but they don't believe that anyone represents their interests.
Therefore, the campaign's aim was to demonstrate that even the smallest actions can have an impact on ourselves, other people or the environment.
Our website offered challenges and points for completing them, which could be redeemed for valuable gifts.
The challenges were organised around five themes: environmental protection, health, culture, LGBTQ rights and Roma equality. Each theme was represented by an ambassador and involved a live online quiz.
The most popular theme of the campaign was clearly environmental protection. More than 100 people went shopping with canvas bags instead of plastic bags, and almost as many had a meatless Monday as a challenge. There was also a strong focus on mental health: the third most popular challenge was completing an art therapy exercise.
We also organised several activities to show that active citizenship is a real community experience. The UCCU Foundation, which promotes dialogue between Roma and non-Roma youth, organised a guided walk in the 8th district, where participants learned about the district as well as Roma history and culture. We also organised an election pre-party, where participants could take part in an art therapy session, documentary screening, a roundtable discussion on minority representation in Hungarian motion picture, a techno party and other activities.
In order to reframe the word 'politics,' we made videos with our ambassadors and other well-known people about their first vote and what politics means to them.
What else have we achieved?
We reached our target audience in social media at an outstanding rate: 82% of our ads were seen by 18-35 year olds. Most importantly, we convinced 12% of those who were familiar with the campaign to vote. They solely did this because of the Be the +1! campaign. And a further 47% were confirmed to go out and vote.