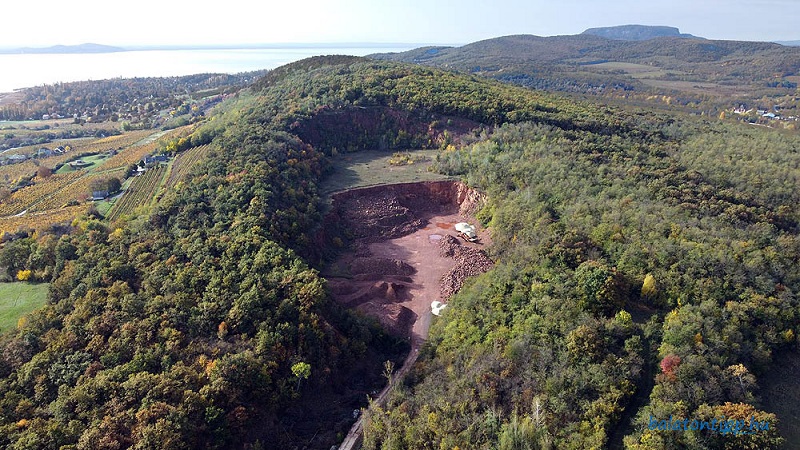 Balatonrendes is the smallest waterfront community on the shore of Lake Balaton, in the center of the Káli Basin World Heritage Area.
Rendesi Hill, situated less than 1 km from the waterfront, is home to many protected plant species. A landscape scar caused by the red sandstone mine operating here was planned to be restored by the mining company, which has an extraction license until 2026. The mining pit would have been filled up with construction waste.
We have prevented that!
For forty years, the pit would have been filled with construction debris, glass waste, concrete, concrete sludge, dredging waste and other waste classified as "non-hazardous" in an amount of up to 120 tons per day. The trucks transporting them would have made it impossible for local residents to rest and would have damaged the environment.
According to a previous government decision, the project would not even have required an environmental protection study to be approved, which is unacceptable!
There was no other way to stop the project than broad social cooperation, which is why the Association of Friends of Nature in Balatonrendes launched a petition on the szabad.ahang.hu website.
Their work has paid off!
Recently, government commissioner Tibor Navracsics promised that there would be no landfill established in the Balatonrendes mine. The representatives of the opposition and the ruling party agreed on the matter – we cannot harm our environment!