Dear Chief Executive Officer Szilárd Szelei and JCDecaux staff,
In a matter of few days, over 2000 people sent emails to CEO Szilárd Szelei and Head of Sales Miklós Izsák at JCDecaux Hungary. You have received these letters, but you have not deemed the protesters, whose number is constantly growing, worthy of an answer so far.
In the framework of this initiative launched a couple of days ago, thousands of citizens have protested against the hate-inciting posters the Hungarian government have recently placed on the advertising surfaces purchased from your company.
It is important for you to see that this case goes far beyond the refugee issue, which is a real problem, but the handling of which cannot be solved through issuing racist messages or ads. It is about values, the everyday life of a democratic community, and respect for human dignity. In order to protect these, there is a need to expressly reject any discrimination based on ethnicity, religion, gender or race.
Surely, you will have noticed and directly experienced how Hungary is being divided by this inhumane campaign. No business interest can justify the spreading of racist and hate-inciting messages!
You have repeatedly demonstrated that even a multinational corporation can act in a responsible and humane way in Hungary and around the world. You would definitely not be able to run such campaign in France, where your group's headquarters are situated - so why do you do so in Hungary?
We hereby request you to remove the posters with immediate effect and refrain from participating in the dissemination of such messages in the future.
Best regards,
aHang.hu team and the individuals and organizations that have joined the campaign
Formal and informal organisations can join the open letter by filling out the form below!
List of organisations and groups that support the open letter:
Artemisszió Foundation
Hungarian Helsinki Committee
Migrant Solidarity Group of Hungary
Hungarian Civil Liberties Union
Fund for Supporting the Poor Eger Foundation
Clean Air Action Group
Human Platform Association
Hungarian Environmental Partnership Foundation
Amnesty International Hungary
Civil College Foundation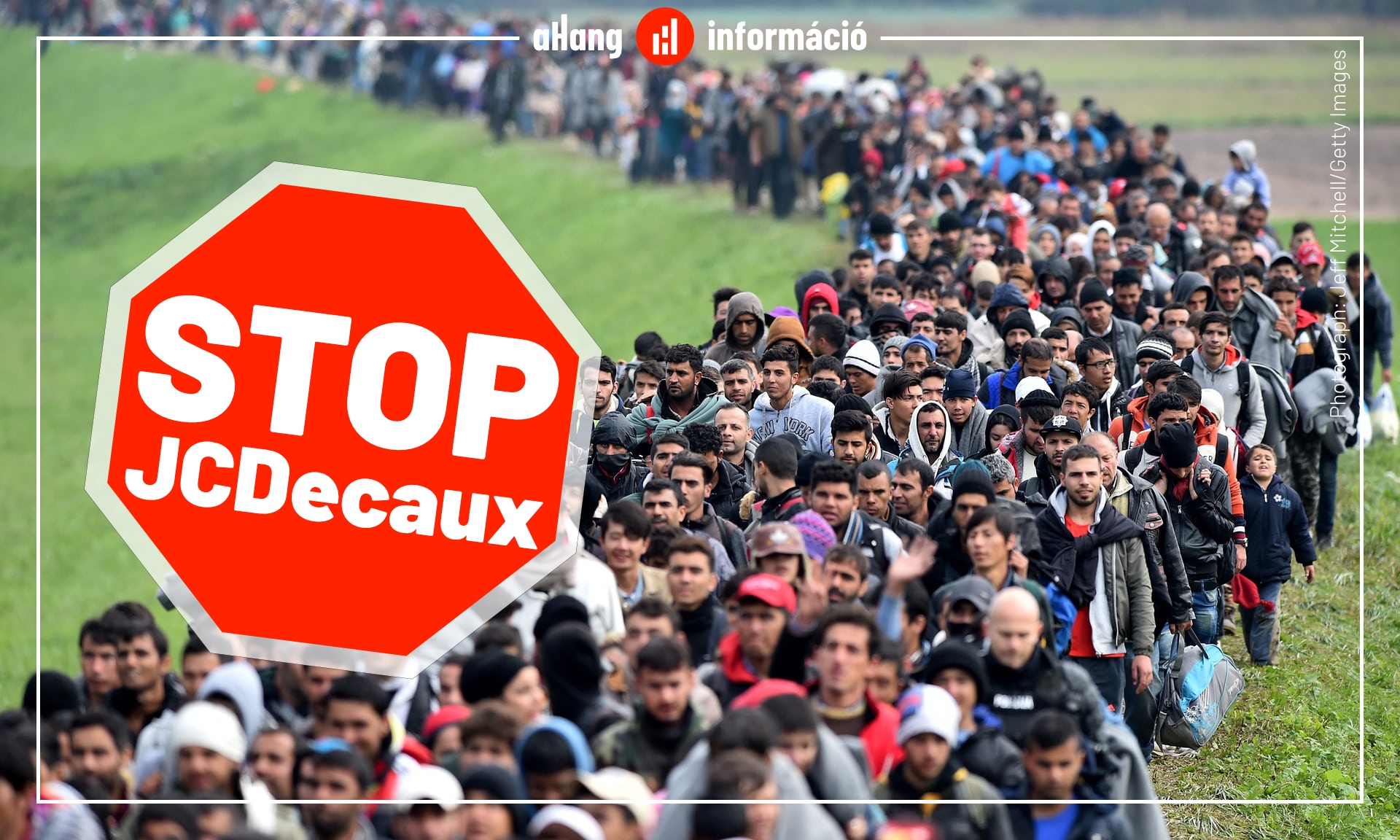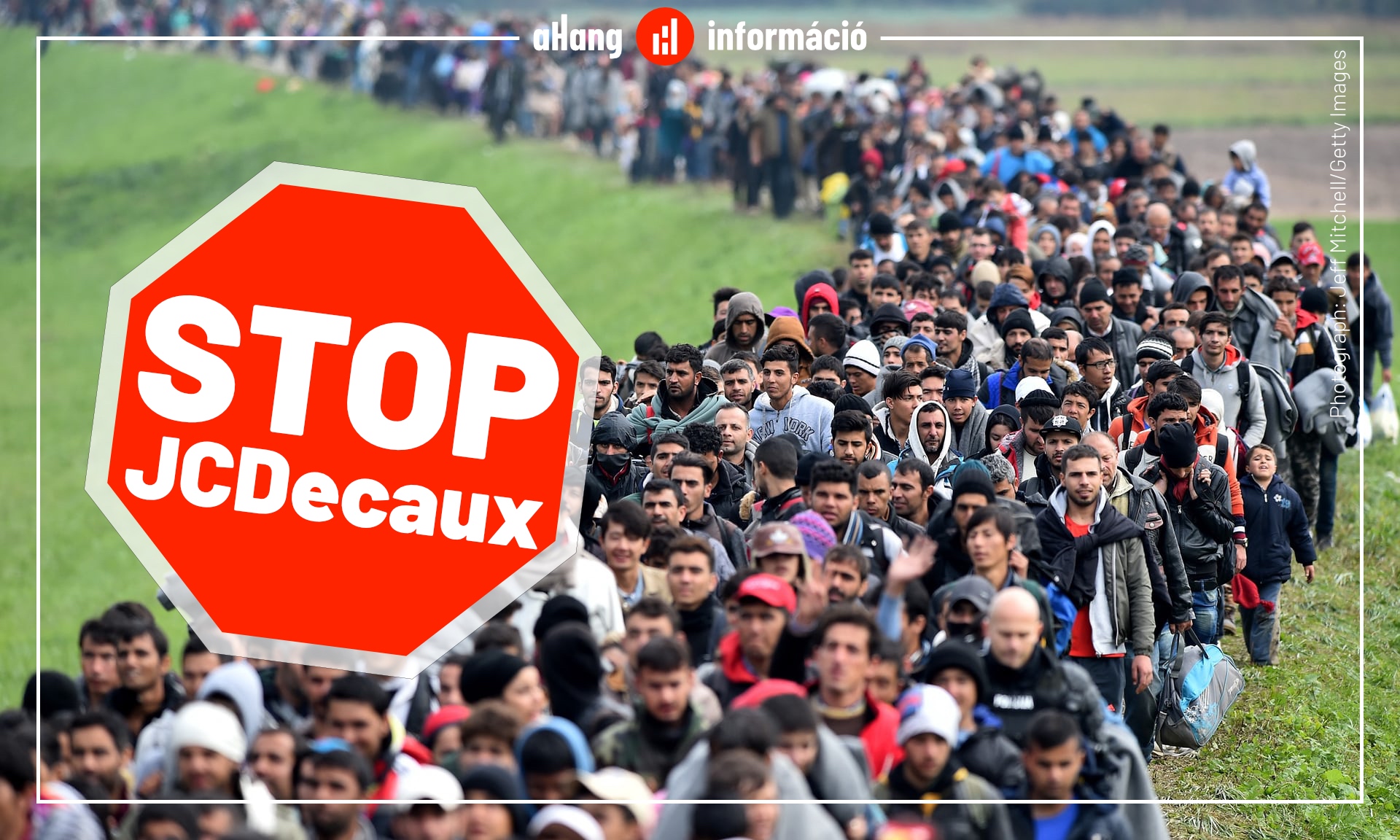 Lettre ouverte à JCDecaux - Hungary
Le 4 avril 2018 – Halte à la Haine! Prends la parole!
Monsieur le président directeur-général Szilárd Szelei,
Mesdames et Messieurs les collaborateurs et collaboratrices de JCDecaux,
En l'espace de quelques jours, environ 2000 personnes ont envoyé un e-mail au président directeur-général Szilárd Szelei et au directeur commercial Miklós Izsák. Vous n'avez cependant pas juger que ces personnes, dont le nombre ne cesse d'augmenter, étaient dignes de recevoir une réponse de votre part aux courriers que vous avez pourtant bel et bien reçus.
Ces derniers jours, des milliers de citoyens et citoyennes ont rejoint une campagne civile de protestation contre une campagne d'affichage publicitaire incitant à la haine que le gouvernement de la Hongrie a fait placer sur les espaces d'affichage appartenant à votre compagnie.
Nous nous tournons vers vous pour que vous expliquiez publiquement comment il est possible que ces publicités ouvertement racistes puissent envahir nos villes et nos rues avec votre soutien et coopération actifs.
Cette affaire ne concerne pas que la question des réfugié·e·s, qui constitue il est vrai un sujet politique, auquel il n'est pas tolérable de répondre par des messages et affiches ouvertement racistes. Elle va bien au-delà, et concerne les valeurs fondamentales de notre société démocratie et le respect permanent de la dignité de la personne humaine. Ces valeurs exigent le rejet sans équivoque et systématique de toute discrimination ethnique, religieuse, sexiste ou raciale.
Vous faites très certainement vous-même l'expérience au quotidien du fossé que cette campagne de communication inhumaine creuse à travers le pays. Aucun intérêt commercial ne saurait justifier la propagation de messages racistes et d'incitation à la haine!
Vous avez déjà démontré qu'une grande compagnie multinationale est capable de se comporter de façon responsable et humaine, en Hongrie comme ailleurs dans le monde. Vous n'auriez certainement pas eu le droit de faire fleurir sur vos panneaux publicitaires une telle campagne de haine en France, là où se trouve le siège de votre groupe. Alors pourquoi faites-vous cela en Hongrie?
Nous vous demandons donc de retirer dans les plus brefs délais les affiches en question et de vous engager à ne plus prendre part à la diffusion de tels messages de haine.
Nous attendons votre réponse dans les 24 heures à l'adresse e-mail [email protected].
En l'attente de votre réponse, nous vous prions de recevoir, Monsieur le président directeur-général, nos respectueuses salutations,
L'équipe d'aHang.hu et tou·te·s les citoyens et les citoyennes ainsi que les organisations ayant pris part à l'initiative «Halte à la Haine! Prends la parole!»